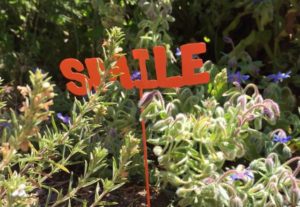 Dunham garden is located in the north east corner of the Dunham School, in the dairy hills of north Petaluma. Our garden thrives because of the foggy coastal influence that provides our plants with moisture. Dunham is a TK-6th 'California Distinguished School' that focuses on cooperation, honesty, integrity, ethical behavior, and responsibility. We value these characteristics in our garden classroom.
Click here to visit the Dunham Garden Website!
During the fall and spring trimesters, all Dunham students participate in a weekly Garden program. Our Garden Teacher works with teachers to plan relevant and age appropriate lessons and activities in the garden and throughout our entire school. Students have the opportunity to gain hands-on experience with planting, cultivating, and harvesting fruits and vegetables in the garden. Students learn about plant and animals interactions, lifecycles, tool safety, and more. Parent volunteers assist and support students while learning and working in the garden. During Garden class, students develop a caring attitude for our school campus and the fauna and flora that is found here.