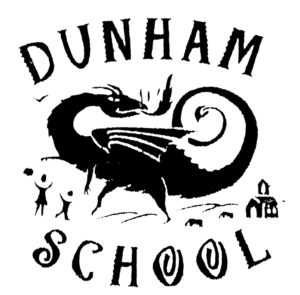 June 11, 2021
Hello Dunham Families,
This last week went by in a blink of an eye.  Last Saturday we had our 6th grade promotion ceremony, it was a joyous occasion!  What an honor it is to see these wonderful 6th graders hit this milestone in their bright lives. We have great expectations of the things they will accomplish going forward. Thank you to all that helped with making the event happen.
On Wednesday we had a modified Field Day to celebrate the end of school.  Children rotated between different stations including: parachutes, line dancing, pool noodle tag, and math Bingo exercises! It was great to see the creativity of our staff as they put in place COVID friendly games and our students having a fun time enjoying them.
The yearbooks came out great!  Thank you Maggie Vasquez for doing such a great job during a very difficult year to get pictures.
Our PTO out did themselves this year.  They continually worked to find creative ways to support our students and engage our families during the pandemic.  This week they had Kona Ice come by on the last day of school and each student got a snow cone.  Then, as school was dismissed, they were out front in full force waving and cheering our students on as they left for summer break.   Thank you PTO for finding ways to make everyone feel special.
Report cards are being mailed home at the end of this week.
As August rolls around, the first day of school will be August 16, 2021.  We fully expect to be open five full days a week for all students and are looking forward to it.
I am very excited to share that the School Board has approved the creation of an Intervention Teacher position and two Intervention Aides. The School Board also approved increased counselling support for next school year.  This was made possible through the Expanded Learning Opportunities Grant funds that Dunham is receiving for the next school year to give additional support to students' social-emotional and academic needs as we transition back from the pandemic.  I can't put into words how great these resources will be for our Dunham students next school year as we look forward to a much more normal school year and schedule.
We have 45 new students joining our Dunham School family next school year!  Your word of mouth to your family, friends, neighbors, and coworkers continues to be our strongest recruiting method, so thank you for sharing about what a special place Dunham School is. Keep spreading the word!
Mrs. Amador will be taking a leave of absence for the 2021-2022 school year to spend some time with her family.  She will be missed but we wish her many happy memories and look forward to her return for the 2022-2023 school year.
Next year out class configurations will be the following:
Transitional Kindergarten/Kindergarten Class

Kindergarten Class

First Grade Class

Second Grade Class

Third Grade Class

Fourth/Fifth Class

Fifth/Sixth Grade Class
We have a few classified instructional aide positions open that can be viewed at Edjoin.org if you know anyone that may be interested.
We are so excited to get back to normal and hope you all have a wonderful summer and make many happy memories.  We love postcards if you're traveling or staying close to home (especially Mrs. Nommsen)!  
See you in August,
Daniel Hoffman
Superintendent/Principal