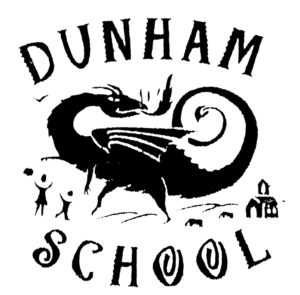 May 7, 2021
Hello Dunham Families,
I want to thank you for the kindness and appreciation that was shown to our staff this week. I know the staff felt very appreciated and was touched by your generosity. 
I am excited to share that we will be opening our play structures next week!  It will still need to be only one class at a time (we will rotate) but the kids have been asking and we are happy to finally be able have them play on them again.  As part of using the play structures, we will continue to have a big focus on hygiene (washing or sanitizing hands).  Fresh wood chips were just delivered today and promptly spread by some very wonderful parent and student helpers.  Thank you some much for getting the areas ready for next week.
Below is important information, including spring assessment information for 3rd-6th grade parents, the upcoming PTO dine and donate and the PTO Pasta Fundraiser.  Also included is logon information about next week's PTO meeting and next week's Board meeting.
Lastly, I would like to wish all of our Dunham Moms a Happy Mothers Day this Sunday.  I hope you get spoiled and feel appreciated, you have the hardest job.  
Have a wonderful weekend,
Daniel Hoffman
Superintendent / Principal
3rd-6th Grade Families
Please see the attached letter about adjustments to this year's spring assessments
 Click To View: Spring Assessment Parent Letter
PTO Dine and Donate
Join us for our first Dine & Donate with Don Julio's Latin Grill and Pupusas in Rohnert Park! Friday May 14th from 11am-8pm. Address is 217 Southwest Blvd, Rohnert Park, CA 94928. They have a few small tables outside and take out. Support a small local business and our school!  Don't forget to show them the attached flier
Click To View: Dine and Donate Flyer
PTO Pasta Fundraiser
In lieu of the Pasta Feed, we found a Fun Pasta Fundraiser. Check out the awesome pastas and have your own Pasta Feed at home. This is an online fundraiser that will be delivered directly to your home. Share with friends and family!
Questions: Marie Valdez – dunhamptotreasurer@gmail.com
Click To View:  Pasta Fundraiser
PTO Meeting
On Tuesday, May 11, at 2:45, PTO will be holding their monthly meeting.  Our PTO continues to work hard and looks for creative ideas for this school year.  Anyone can be a part of PTO, join us on Tuesday via Zoom! 
Join Zoom Meeting
https://zoom.us/j/94512667440?pwd=UXVuOXcxbGdEcTJzNzdhUmxmb2VEUT09
Meeting ID: 945 1266 7440
Passcode: dragons
Board Meeting
On Tuesday, May 11, at 6:30 (Open Session) we will be having our monthly regular board meeting.  We invite you to join us via Zoom!
Join Zoom Meeting
https://zoom.us/j/92966643171?pwd=dko4NFNtVTZmM1k2Sy9Ya2FLM3FBQT09
Meeting ID: 929 6664 3171
Passcode: 147622
When it comes time to make public comments, per the agenda, use the "Raise your hand" functionality. The attendees will be called upon, their microphone unmuted, and then allowed to make their statement for up to two minutes. At the end of the two minutes, the attendee's microphone will be muted and the next participant will be called upon.

Speakers must be present in the Zoom meeting when their name is called in order to be given an opportunity to address the Board.

Speakers need to rename their Zoom profile to their real name (first and last) to be allowed into the meeting from the Zoom "lobby."

Speakers are requested to state their name prior to addressing the Board.

After a speaker completes their public comment or if the two-minute speaker time limit has been reached, the microphone for the speaker's Zoom profile will be muted.