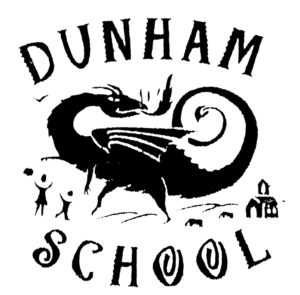 May 28, 2021
Hello Dunham Families,
I am very excited to share that at last night's Special Board meeting the School Board approved the creation of an Intervention Teacher position and two Intervention Aides.  The School Board also approved increased counselling support for next school year.  This was made possible through the Expanded Learning Opportunities Grant funds that Dunham is receiving for next school year to give additional support to students' social-emotionally and academically as we transition back from the pandemic.  I can't put into words how great these resources will be for our Dunham students next school year as we look forward to a much more normal school year and schedule.
If you have not already heard, one of our wonderful team members here at Dunham is retiring.  Cheryl Mohrman, after 17 years of devoted service to the kids at Dunham, will be starting the next chapter in her life.  Cheryl truly exemplifies hard work, good character and dedication.  I call her the Swiss Army Knife, she can do anything and does everything for us here at Dunham.  She will be sorely missed and we are sad to see her go but are also happy for her as she reaches this well deserved milestone in life.  Congratulations Cheryl, you will be missed.  Your impact at Dunham will be felt for many years.
Cheryl shared with me a goodbye note she asked to be part of the Friday Folder message.  It is located below.
Our PTO is holding its last Dine and Donate of the school year at Art's Place Ristorante next Tuesday, June 8, from 11:30 a.m. to 9:00 p.m.  Come and support Dunham Elementary School by bringing the attached flyer and 20% of your purchase will be donated to our school's PTO.  Art's Place is located at 563 Rohnert Park Expressway, Rohnert Park, 94928.  Thank you for your support.
Click To Download: Art's Place Restaurant Dine and Donate Flyer
There is no school on Monday, May 31, in observance of Memorial Day.
I would like to give a big shoutout to our sixth grade class who did a great job in cleaning up our school garden.  Your service and hard work is appreciated.
Have a wonderful three day weekend, 
Daniel Hoffman
Superintendent / Principal
From Cheryl Mohrman:
It is with great happiness and a heavy heart that I share my retirement news with the wonderful families of Dunham School.  After 17 years of loving your children, helping them grow and feeling like they were my own, it's time to take care of my own grandsons.  Daxton is five and starting Kindergarten, and Talon is two.   I'm a very blessed NayNay and can't wait to be a bigger part of their lives.   
I would like to leave quietly, with no celebration.  All I ask is that you continue to be the amazing students I know you are, always be kind and think of others often.  The best thing you can do for me is to pay it forward, make someone smile and always believe in yourselves.   
Love Mrs. Mohrman