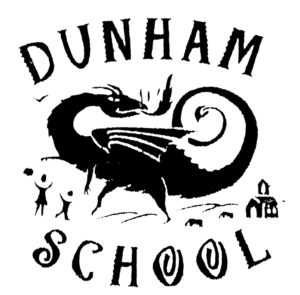 April 30, 2021
Hello Dunham Families,
I hope you are all doing well.  Dunham is excited to still be able to provide a yearbook this school year, pre-orders are now happening!  Pre-orders are the only way to get a yearbook, there will not be any extra yearbooks ordered this year.  All orders must be submitted to the school office by May 7th deadline.
Click To View: Yearbook Order Form
Just a reminder that if your child is part of the on-campus hybrid schedule and misses on-campus school it is considered an absence.  Please contact Mrs. Nommsen in the office to correct the absence and your child's teacher for any makeup assignments.
Below is a lot of helpful information, including  PTO Staff Appreciation Week, PTO Pasta Fundraiser, the May lunch menu, the enrollment survey and summer community resources.  Please make sure to look in your child's backpack/Friday Folder for hard copies of any flyers.
Have a wonderful weekend,
Daniel Hoffman
Superintendent / Principal
PTO Staff Appreciation Week
Hello Dunham Families,
Next week, May 3rd-7th is Staff Appreciation Week! Join us in celebrating the amazing staff that take such great care of our children.  Please see
DunhamPTO.digitalpto.com
, the Dunham PTO Shutterfly page, or the Dunham Elementary PTO Facebook page for the suggested schedule for the week and staff favorites lists. If you have any questions or for the schedule and lists, please contact 
DunhamPTO@gmail.com
. 
Thank you for your support,
-Dunham PTO Board
Thank you for your support,
Dunham PTO Board
Click To View: Staff Appreciation Schedule
PTO Pasta Fundraiser
In lieu of the Pasta Feed, we found a Fun Pasta Fundraiser. Check out the awesome pastas and have your own Pasta Feed at home. This is an online fundraiser that will be delivered directly to your home. Share with friends and family!
Questions: Marie Valdez – dunhamptotreasurer@gmail.com
Click To View:  Pasta Fundraiser
May Lunch Menu
Click To View: May Lunch Menu
2021-2022 Enrollment Survey
If you have not yet taken our enrollment survey please do so now. As we plan for the next school year we are very hopeful for a full return to on-site learning.  Dunham School continues to be a widely popular and in-demand option for schooling. As such, we need to confirm our anticipated enrollment for next school year so we can plan staffing, programs, supplies, and schedules accordingly.  It is a very brief survey of three questions, thank you in advance.
https://www.surveymonkey.com/r/DDGKJGY
Last Week's Friday Folder Community Summer Resources:
Click To View:  Move Over Mozart Piano & Guitar Lessons
Click To View:  Charles M. Schulz Summer Camps
Click To View:  Girl Scouts Information