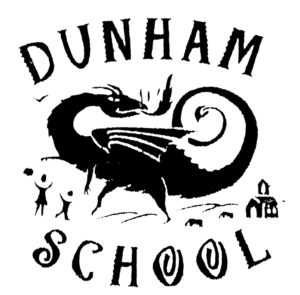 April 23, 2021
Hello Dunham Families,
Wow, time continues to fly by.  We just completed another week of school and May is right around the corner.  If you have not yet taken our enrollment survey please do, the information is needed. As we plan for the next school year we are very hopeful for a full return to on-site learning.  Dunham School continues to be a widely popular and in-demand option for schooling. As such, we need to confirm our anticipated enrollment for next school year so we can plan staffing, programs, supplies, and schedules accordingly.  It is a very brief survey of three questions, thank you in advance.
https://www.surveymonkey.com/r/DDGKJGY
Western Day (Spirit Day) is on Wednesday, April 28, 2021.  All Dunham Dragons are encouraged to show your school spirit and dress up at home or at school. If you would like to share your school spirit with your classmates have a parent email a picture to dhoffman@dunhamsd.k12.ca.us and we will post it on the school's Facebook page.
Below is information about some summer community resources.  Also included is  information about student dismissal and last week's school lunches and next school year's school calendar.
I hope you all have a wonderful weekend,
Daniel Hoffman
Superintendent / Principal
Community Summer Resources:
Click To View:  Move Over Mozart Piano & Guitar Lessons
Click To View:  Charles M. Schulz Summer Camps
Click To View:  Girl Scouts Information
April 21, 2021 Dismissal Update
Hello Dunham Families, 
As we are heading towards completing our 2nd week of school in our hybrid model, we have been able to look at our plans in action.
Arrivals at school have gone very smoothly. In fact, there have been no major backups this week and the line has disappeared by 8:00am. Thank you everyone for having your students ready with their mask on and school backpacks/items ready to go.
We have made a few changes in response to the challenges of dismissal.  Going forward, instead of an exact pick up time of 11:30am we are going to offer a window of time for dismissal, as we do for arrival. The students will now be available to pick up between 11:30 and 12:00.  
Parents and caretakers can arrive anytime between 11:30 and 12:00 to pick up your student.  We hope this allows for more flexibility and takes away from the 11:30 congestion of everyone showing up at once. 
The kids are doing great and we love having them back!
2021-2022 Instructional Calendar
Attached below is the 2021-2022 Instructional Calendar.  A hard copy will be sent home in the next week or so as well. Like this school year, per the California Department of Education's request, it includes emergency days.  There is an explanation of how the emergency days will be used attached below.
Click To View: 2021-2022 Instructional Calendar
Click To View: How Do the Emergency Days Work?
School Lunches – April 12 Message:
Welcome back!!  With the kids coming back on campus we are now able to offer pre-packaged "grab-n-go lunches. They will include milk, fruit, veggie, and an entrée. 
They are delivered daily (Tuesday – Friday), please see attached menu below. 
The cost is: $4.50 per lunch. We have included a pre-order form to pay ahead (attached below).
If your child/ren are part of the free/reduced lunch program or if you are not sure please contact Lori in the school office at 707-795-5050.  The reduced price is $.40 each.
How to order: Your child's teacher will ask at attendance time in the A.M. if they want lunch that day.  Lori in the office will place the order no later than 9:15 a.m.
Click To View:  Pre-Paid Lunch Order Form
Click To View:  Lunch Menu