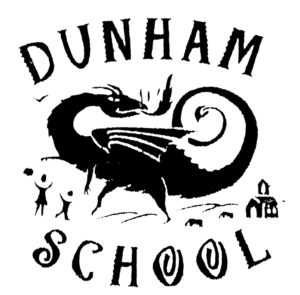 April 11, 2021
Hello Dunham Hybrid Families,
I hope you all had a wonderful spring break. I wanted to share some important updates with everyone regarding some of the changes that have been made over the last couple of days for reopening school to in-person instruction. As we went into spring break, the Sonoma County Department of Public Health approved the new California Department of Public Health guidelines for schools, allowing elementary age students to have three feet of distance (with masks) between each other instead of six feet. This has very little impact on our 2nd, 3rd, 4th, 5th and 6th grades classrooms who were already able to accommodate the returning students to a 4 days/week (Tuesday-Friday, 8:00-11:30) schedule, but will bring some changes for our youngest students (Tk-1st grades).
This adjustment in spacing, under the updated guidelines, will cause three changes with our 2nd-6th grades. These changes are:
Students will line-up at arrival and dismissal at 3 feet spacing instead of 6 feet spacing.

At activity time (recess), students will need to maintain a three foot social stance instead of six feet.

5th grade, which was originally going to need to hold class in our Community Room for the four days/week return at six feet social distance, can now attend class in its regular classroom (yeah!).
Please keep in mind we will utilize space in our classrooms to offer more than 3 feet distancing when available.
Masks are required regardless of the spacing for all grades. The only exception is when eating or drinking. If a mask is removed for eating or drinking the student must be at least six feet away from anyone else.
The distance between students and adults remains at six feet.
I also have wonderful news regarding our TK, K, and 1st grades classes! The plan for these grades will stay the same (six feet distancing) as we return from spring break with two stable groups per classroom (a Tuesday/Wednesday group and a Thursday/Friday group). But with the updated guidelines, we have a target date for phasing in a 4 day/week (Tuesday – Friday, 8:00-11:30) return to school schedule with the three feet distancing guidelines implemented. We have the week of April 26 as our target date for this transition. We will update you on our progress towards this phase-in over the next two weeks. We will be updating our COVID-19 Safety Plan to reflect these distancing changes.
I know this will come as good news to many but I also know that this news might make some of our hybrid families less comfortable about sending their children to school. If this is the case, please know you have the option to do distance learning for the remainder of this school year (through June 2021), just contact the office. As shared before, a family selecting distance learning over the hybrid model is selecting to remain in distance learning for the remainder of this school year. I know these are not always easy decisions and we support either decision.
Mondays will continue to be distance learning for all students as well as preparation time, planning, posting to online classroom platforms, small groups, as well as enrichment.
The staff is all very excited to get our students back. We will see you very soon!
Take care,
Daniel Hoffman
Superintendent/Principal