Dunham News
&
Week at a Glance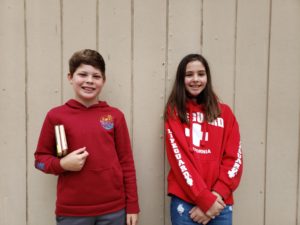 Congratulations to Calan and Reagan!  On Wednesday, March 11, they will both be competing in the Sonoma County Regional Spelling Bee held at Corona Creek.  They both did a great job finishing at #1 and #2 in a very competitive school site spelling bee. They will compete against the top spellers from other schools.  We wish them both good luck and are very proud of them as they represent Dunham School.
Report cards were sent home today (3/6), so be on the lookout.  Students have started working with Ms. Natalie in the garden again with the start of the 3rd trimester.  She is looking for garden tools for the "younger" gardener. She is hoping for five sets, or five of each of the tools located on this link and greatly appreciates any help in obtaining them: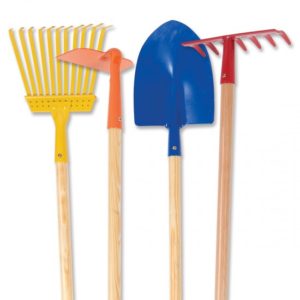 Having the proper size tools makes planting and
maintaining a garden easy and enjoyable for
children. This lightweight set (shovel, hoe,
garden rake, leaf rake) is for the youngest
gardeners only.
We have a busy week ahead of us going into Spring Break.  Thank you all for your support and all you do for the children at Dunham School, it truly is a special place to go to and come to everyday!
Sunday, March 8
Monday, March 9
6th Grade leaves for Walker Creek

ATA Club, 2:30-3:15

Girls on the Run, 2:35-3:15
Tuesday, March 10
PE Day

PTO Meeting, 2:45

Board Meeting, 6:30 Open Session
Wednesday, March 11
Music

K-2 Drama,  1:30-3:00 in the Community Room

Girls on the Run, 1:35-2:15

Piano, 1:35 – 2:35 in the Library

South County Regional Spelling Bee at Corona Creek, 4:30
Thursday, March 12
Garden

Ukulele Club, 2:35 – 3:40

Chess Club  2:35-3:35 in the Library
Friday, March 12
6th Grade returns from Walker Creek

PE Day

Garden

Hot Chocolate Sales, right after school
Spring Break – No School March 16-20
Links for this weeks flyers:
*the deadline to purchase yearbooks for free shipping to school is March 26. Yearbooks can still be purchased after this date but will need to include shipping costs to your residence.