Dunham News
February 18 – 22, 2019
______________________________________________
Reminder – Monday, Feb. 18 – No School, President's Day
School Closure 
We apologize for the school closure on Thursday and Friday.  Unfortunately, the top of a large tree landed on top of our electrical panel at the front of school.  This caused Roblar Road to be shutdown, our phone systems to go out, in addition to causing a power outage to a large portion of our school, including our well system.  Repairs, including tree removal, needed to occur as a result.  Unfortunately, once the repairs were done PG&E was unable to reconnect before school on Friday.  While we are still the process of finalizing power restoration, we anticipate everything will be up and running by Tuesday.  
We recognize how impactful school closure is to your family and your child's education, so school closing is always a last resort.  Unfortunately, certain circumstances were beyond our control.  We appreciate your understanding and support!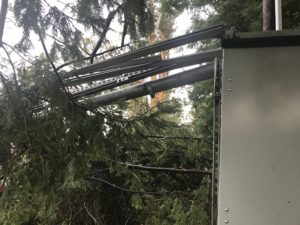 All Call System
We use our all call system, which has the capacity to send phone calls, texts, and emails, to notify parents and staff of a wide variety of things.  If you do not receive these notifications, please let Lori know so she can add you to the system.
---
Next Week at Dunham –
Monday, February 18
No School – President's Day / Washington's Birthday
Tuesday, February 19
PE Day, remember to wear your tennis shoes!
2:30 – 3:15  Martial Arts Club
Wednesday, February 20
1:00 – 2:00 Piano Club
1:30 – 3:00  K – 3rd Drama
1:30 – 3:00  Girls on the Run
6:00 – 8:00 Skate Night at Cal Skate
Thursday, February 21
TK and K Field Trip to Luther Burbank Center
Garden Enrichment Classes (K, 4, 5, 6 grades)
2:40 – 3:30  Lunch Bunch Club
2:45 – 3:30  Ukulele Club
3:30 – 4:30  4th – 6th Grade Basketball vs. Liberty
Friday, February 22
PE Day, remember to wear your tennis shoes!
Garden Enrichment Classes (TK, 1, 2, 3 grades)
Upcoming Events
February 26 – Site Council Meeting